2013 FIRST FRC Game: Ultimate Ascent
To see what has been happening during the season check out our newsletters:
About the Game
Ultimate Ascent is played by two competing alliances on a flat, 27 x 54 ft field. Each alliance consists of three robots. They compete to score as many discs into their goals as they can during a two minute and fifteen second match. The higher the goal in which the disc is scored, the more points the alliance receives.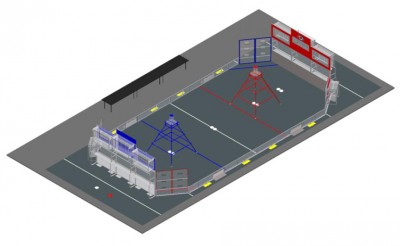 Greater Kansas City Regional Information
Razor Back Regional Information
Championship Information
Ultimate Ascent Game Manual
Game Animation